The first step was coming up with the concept for the video. Based on the music and the album cover itself, I made a moodboard deeply inspired by the Matrix, Ghost in the Shell, Serial Experiments Lain and a few music videos from the Rival Sons and other bands.

The aim was a big retro/cyberpunk feeling, filled with glitches, chromatic aberration and small details that would transmit a general feeling of machines taking over human nature.
music video built on unreal engine
g o d i n s i d e a h u m a n m a c h i n e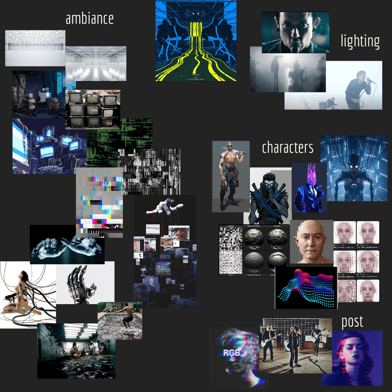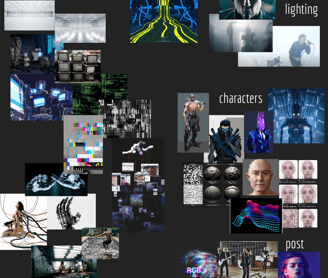 For Cool Sorcery's new single "God Inside a Human Machine", we had the idea of building a music video entirely in unreal engine. Here's a breakdown of the project:
Having settled on what we wanted, it was time to start designing the assets: The warehouse structure, stage props, instruments, characters, and of course, the "master of puppets" hands.
The only rigging and custom animation needed was the master's hands for which I mixed expressions and keyframes into a seamless loop.

Character animations were to be captured from mocap, so the only work needed was cleaning and adjusting them. The singer's face was the only one that needed a bit more detailed work.