With 11 years of experience in 2D animations and motion graphics and 5 years in 3D and video game animations, I've worked with product, character, cinematic and technical animations for video and movie producers, and also worked in video game development.
Film and animation producers, video game studios, tech corporations, music videos, product prototyping, learning and education sector.
3D modeling and shading, character rigging, character and cinematic animation, mocap, procedural animation, tools and script development, game engine implementation.
Maya, MotionBuilder, 3DS Max, Blender, ZBrush, Substance Painter, Unreal Engine, Cinema 4D, Spline, Animate, After Effects, Python and MEL.
G A M E P L A Y A n i m a t i o n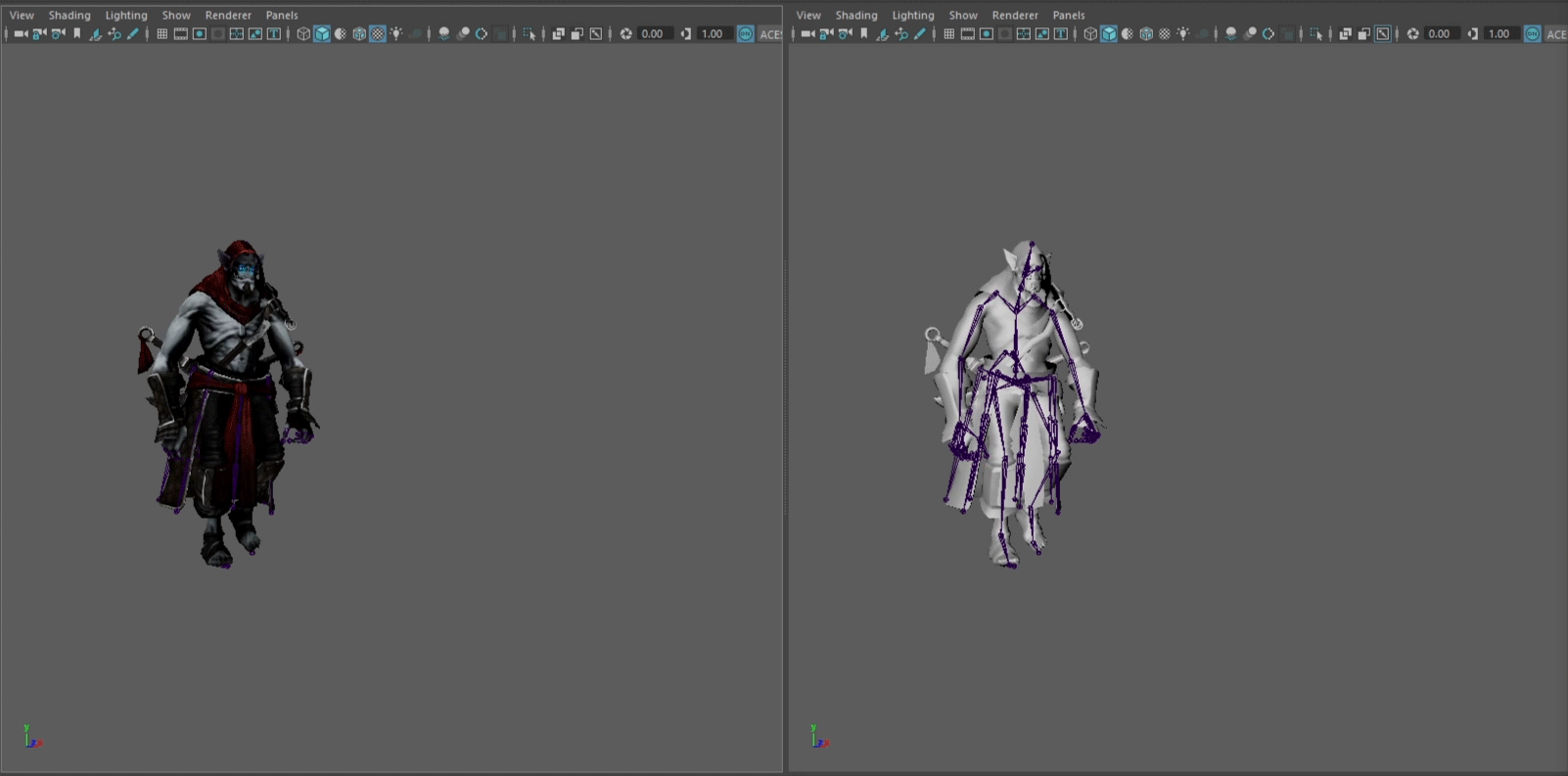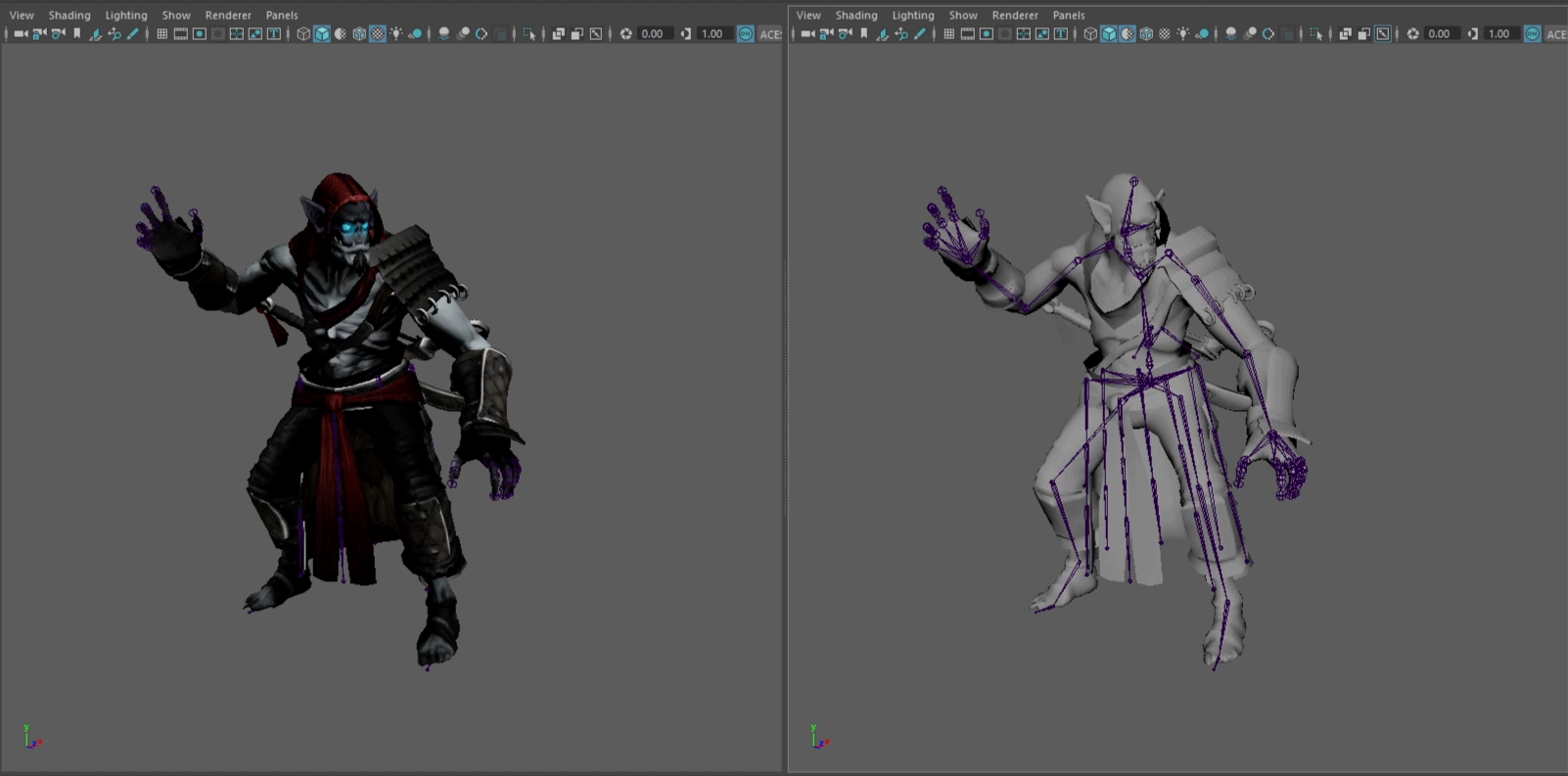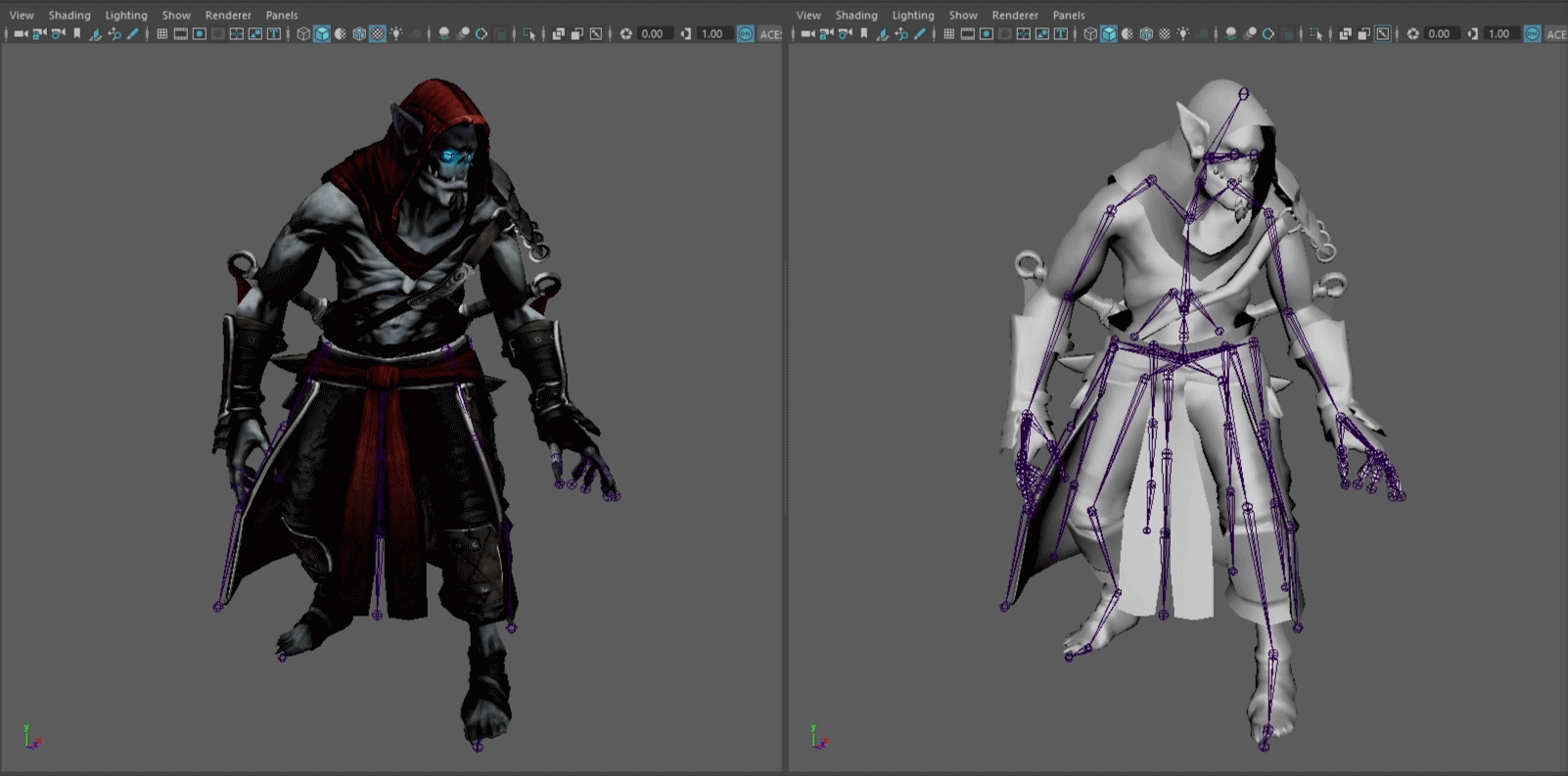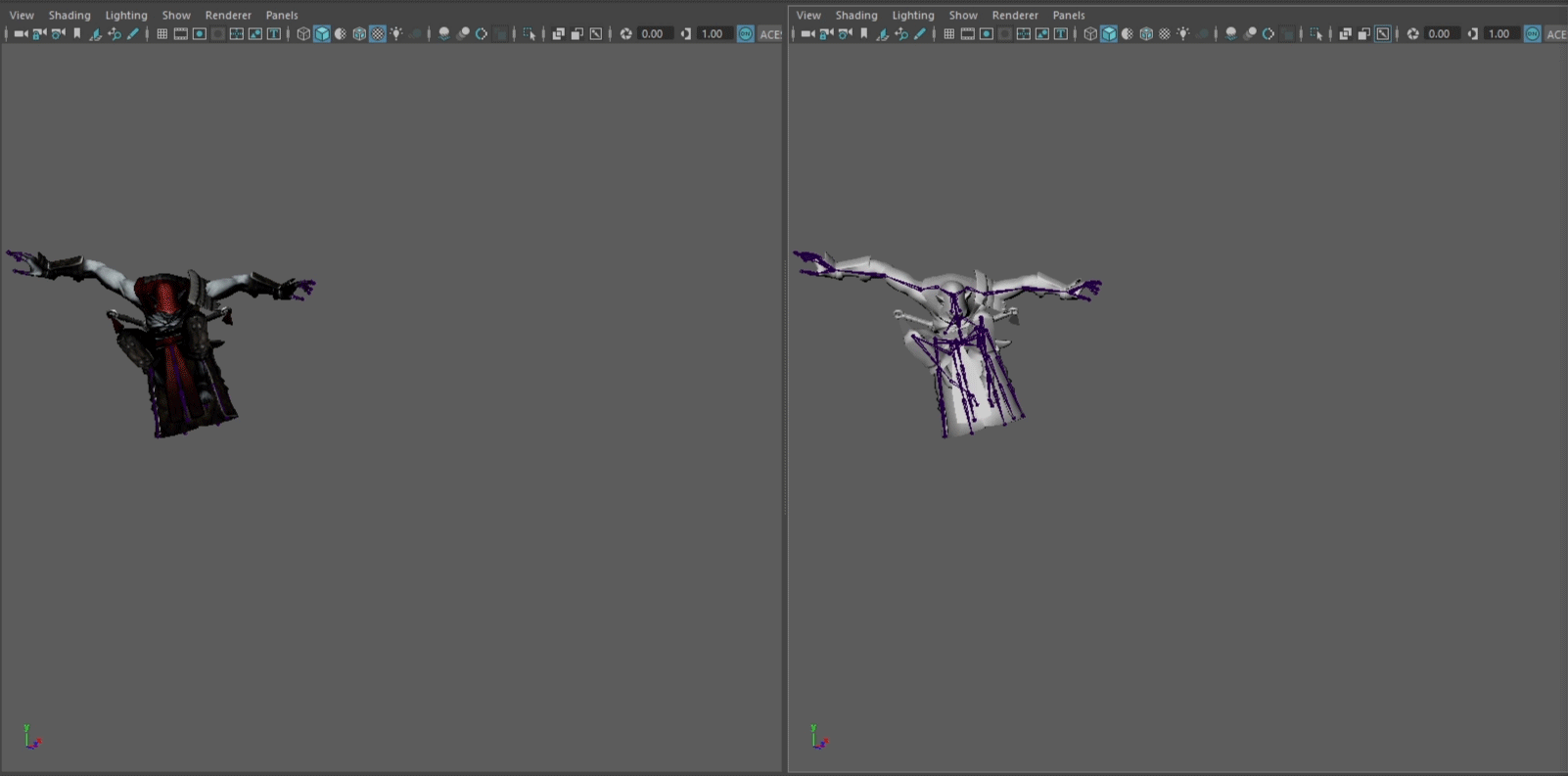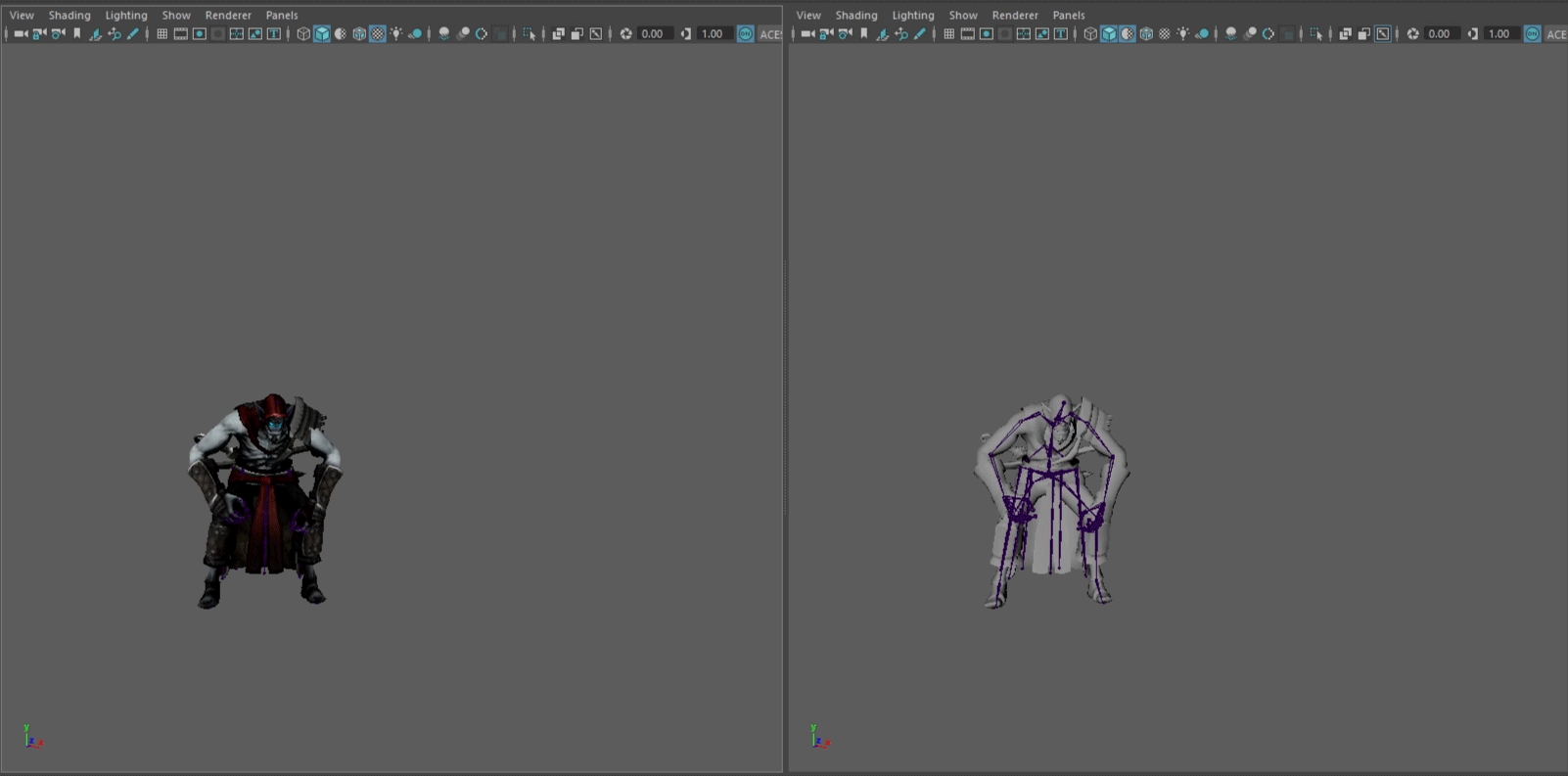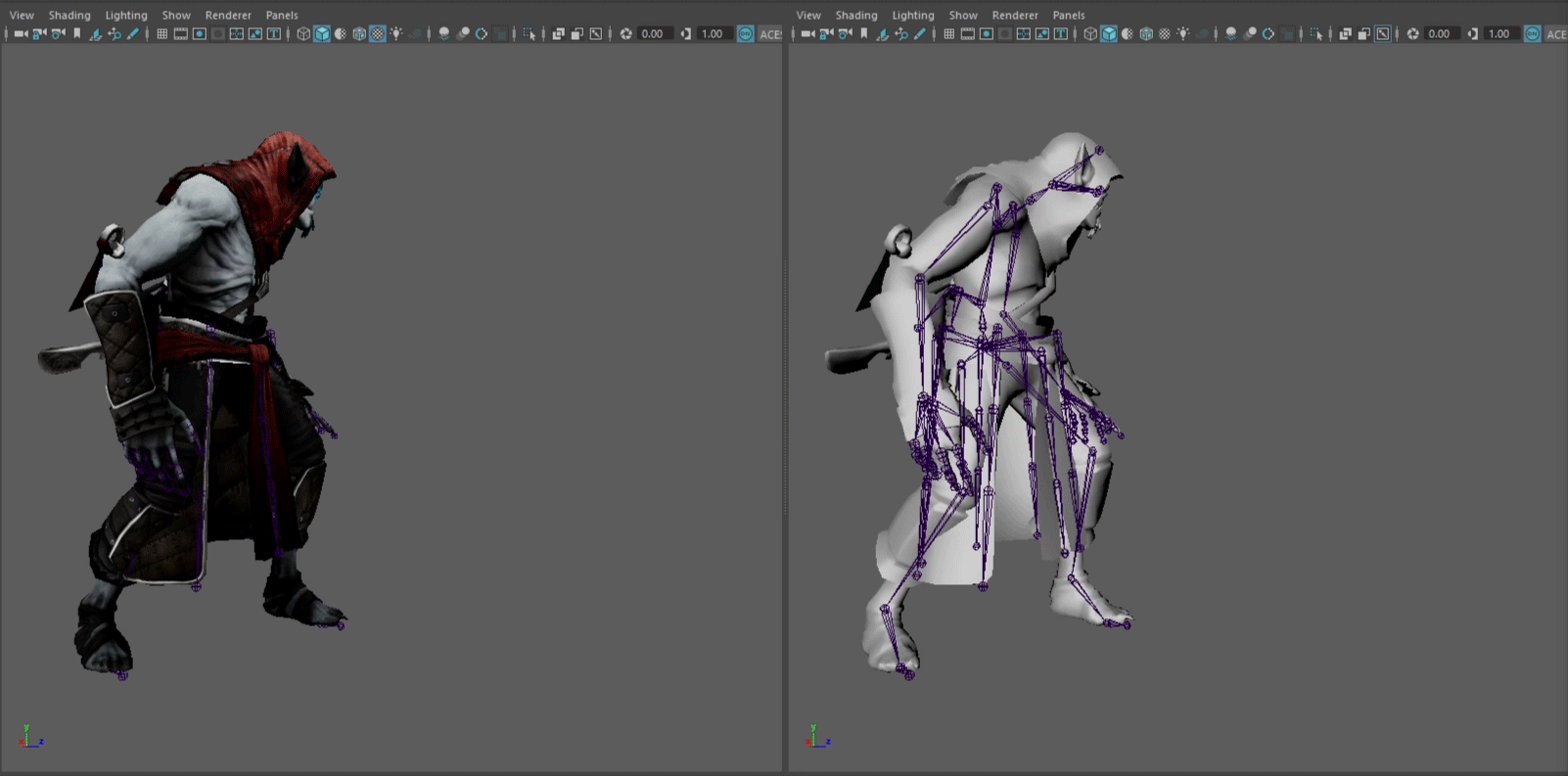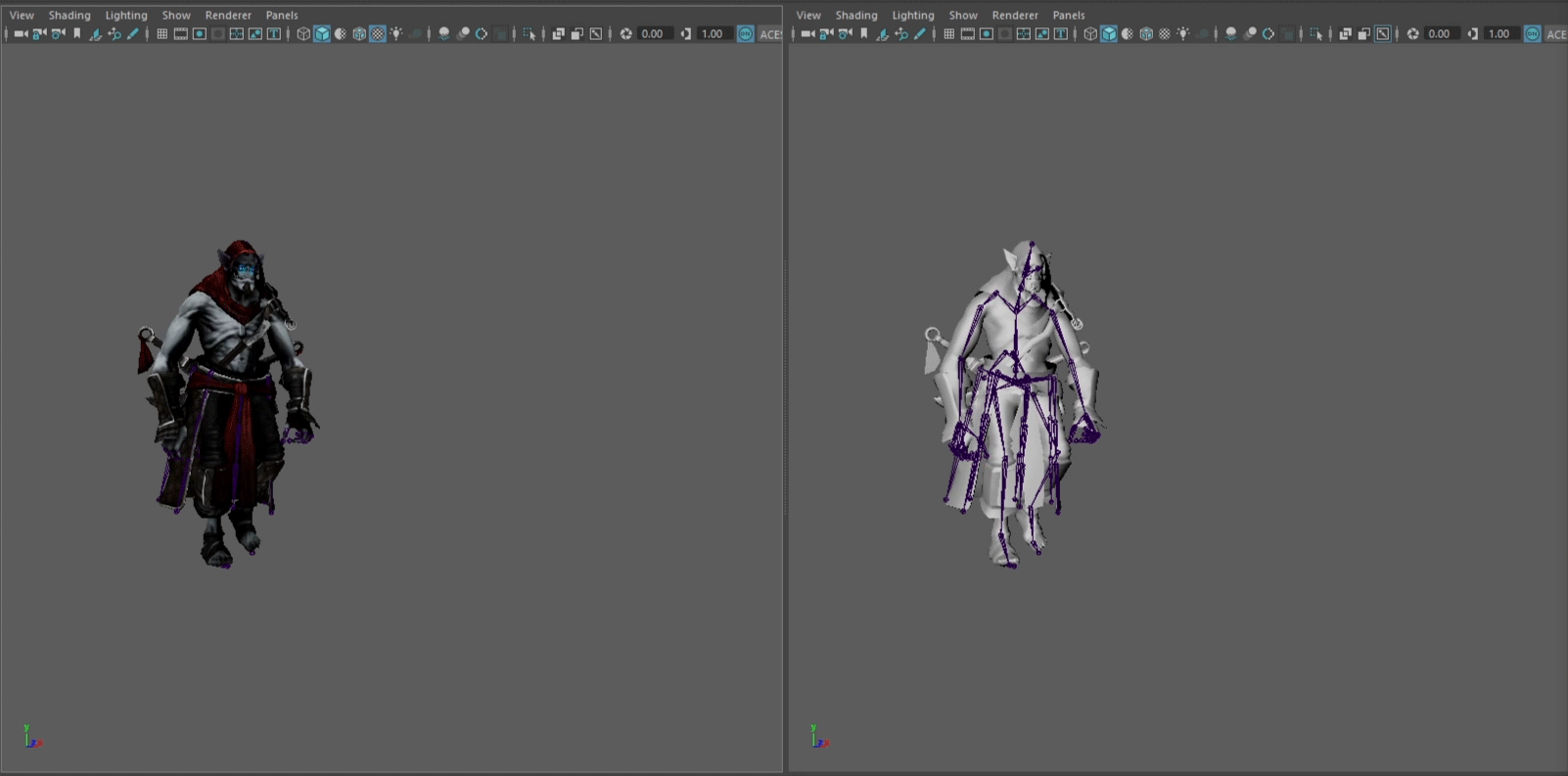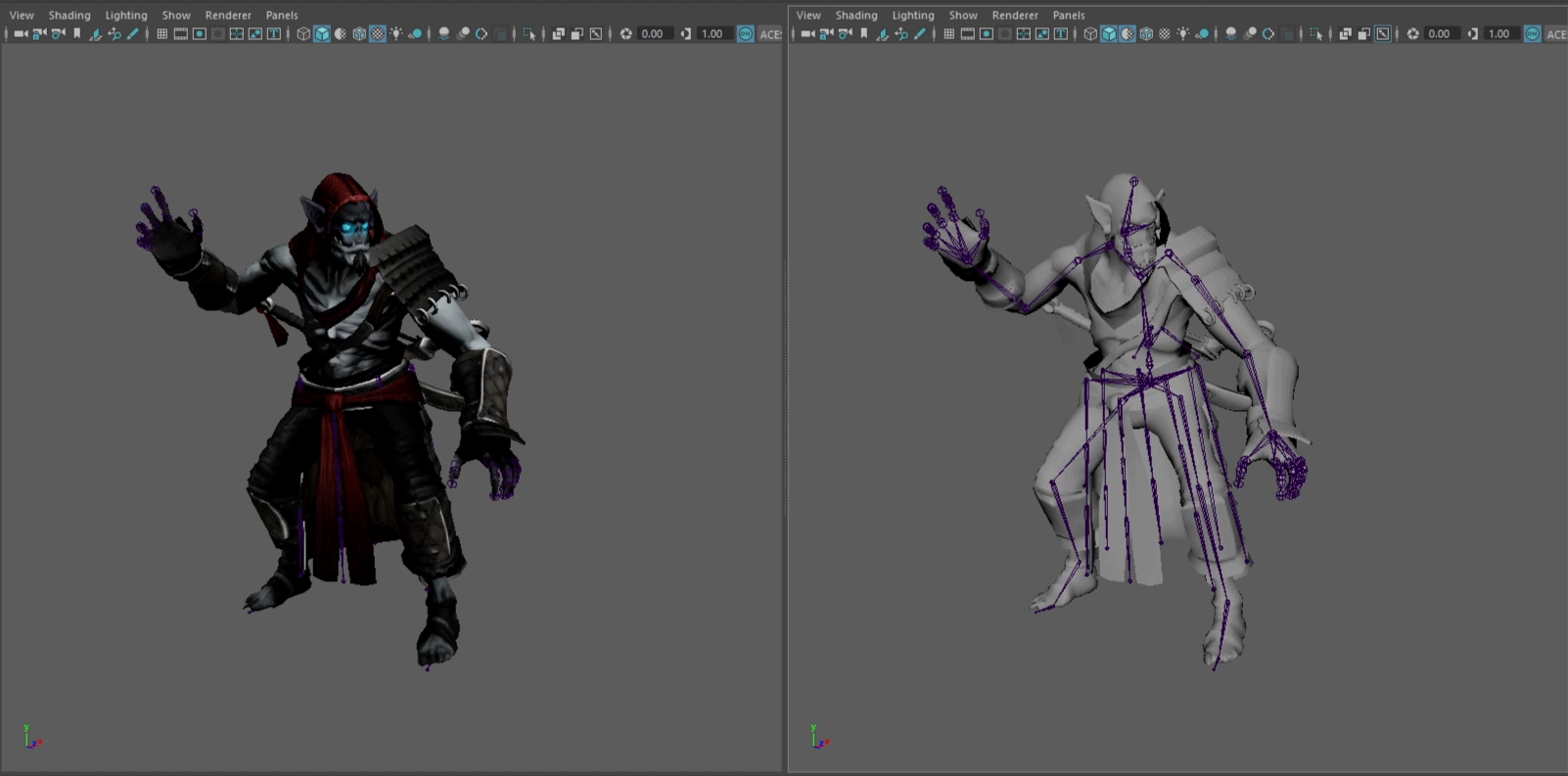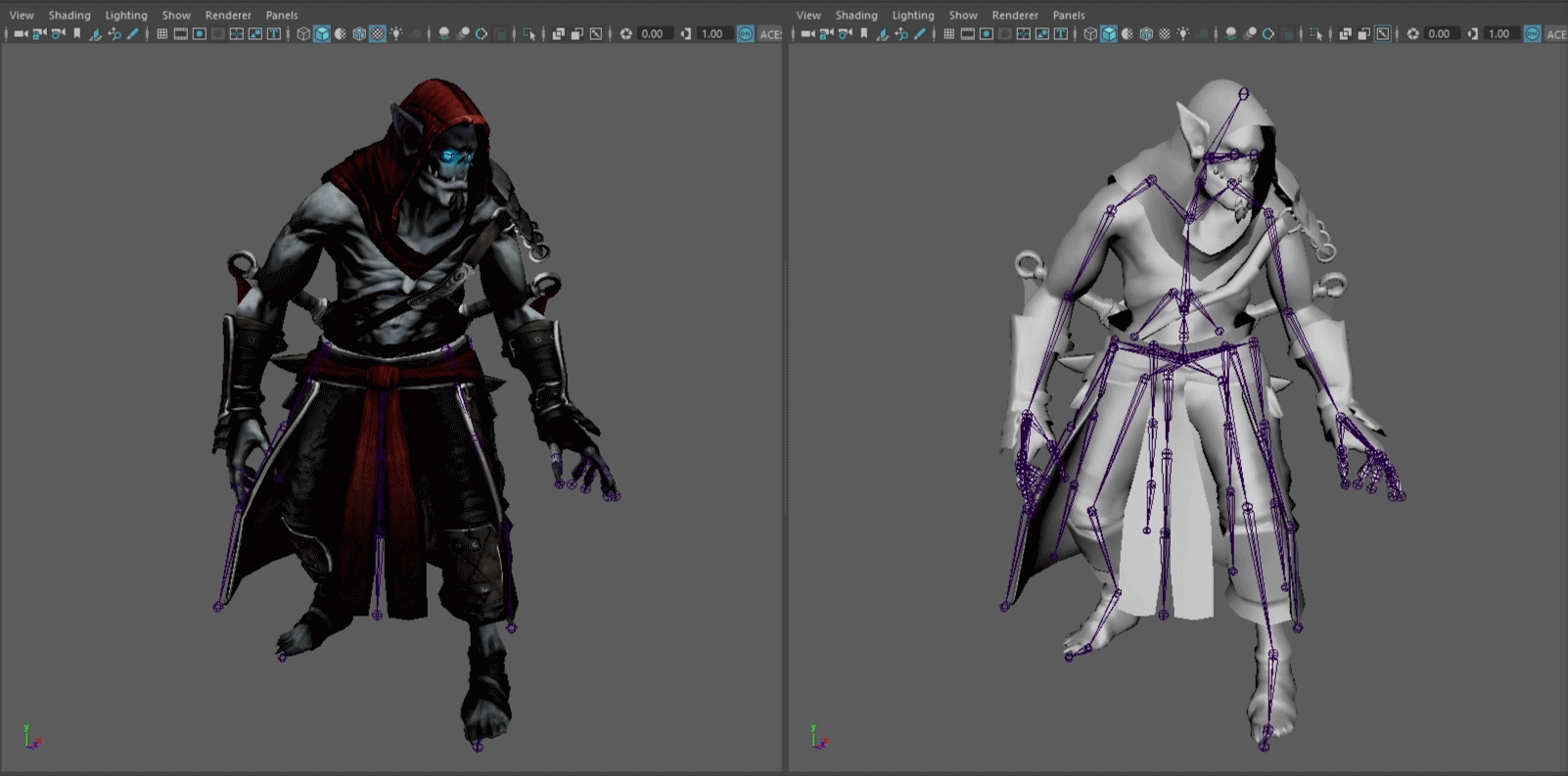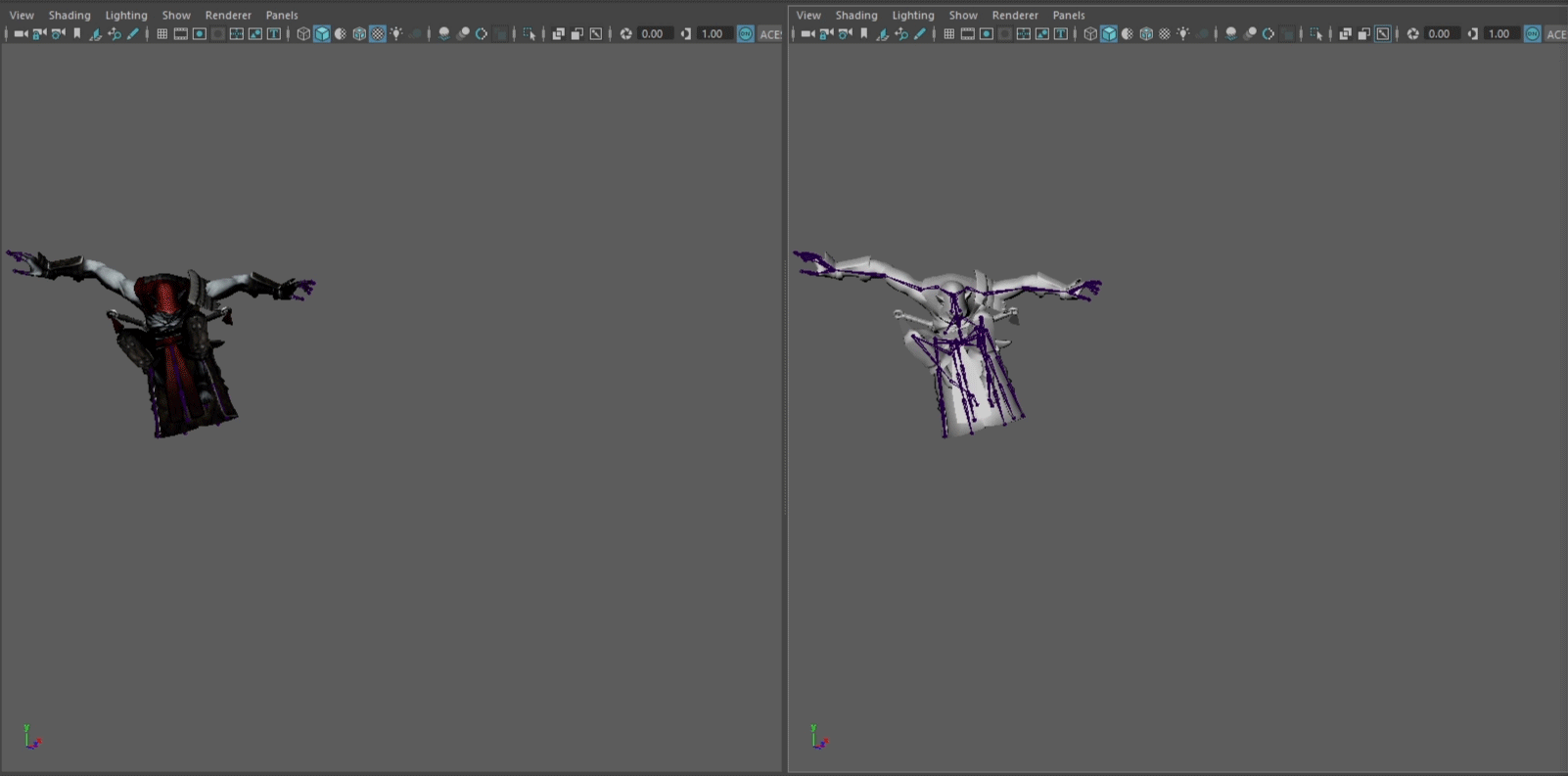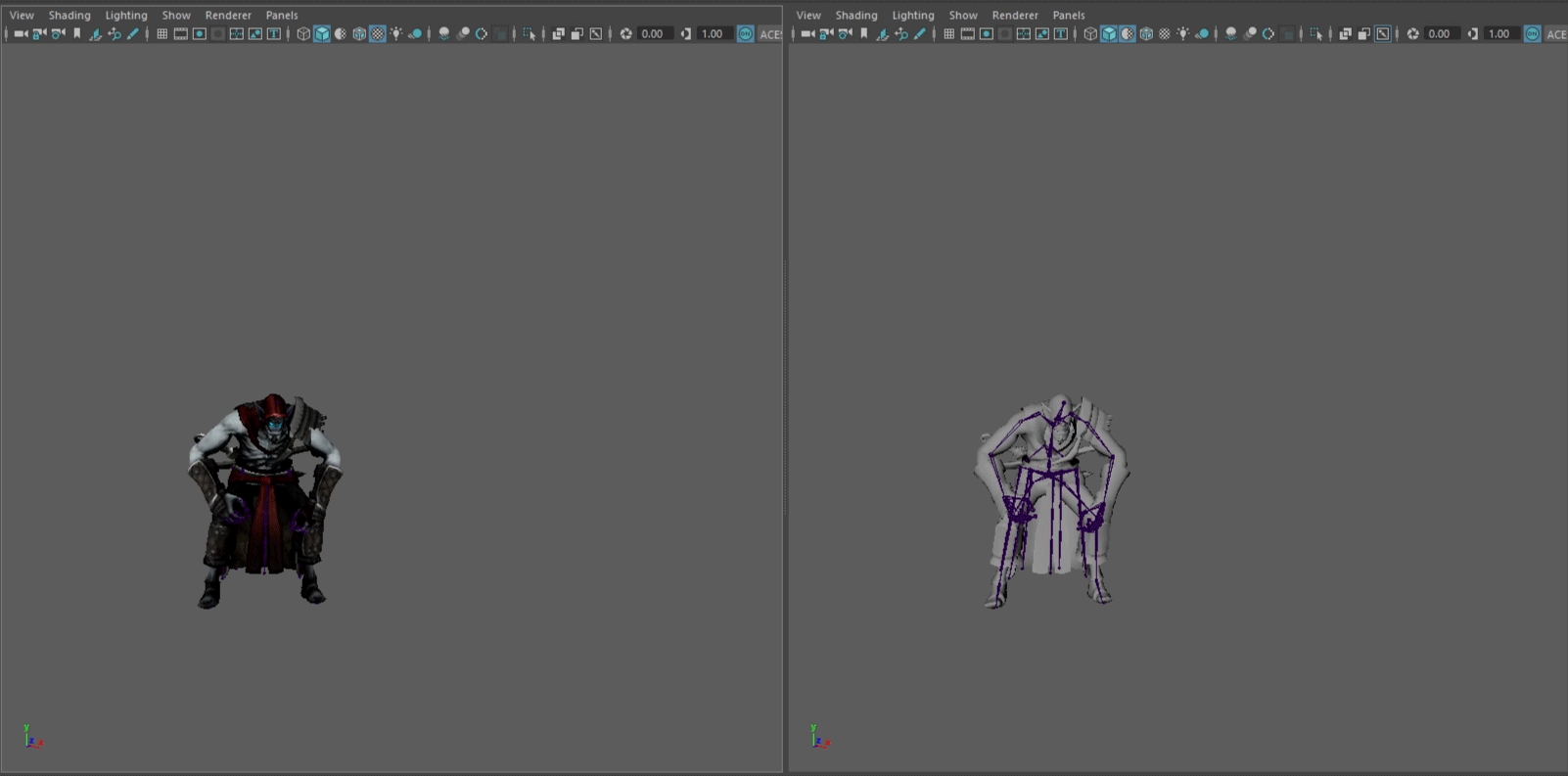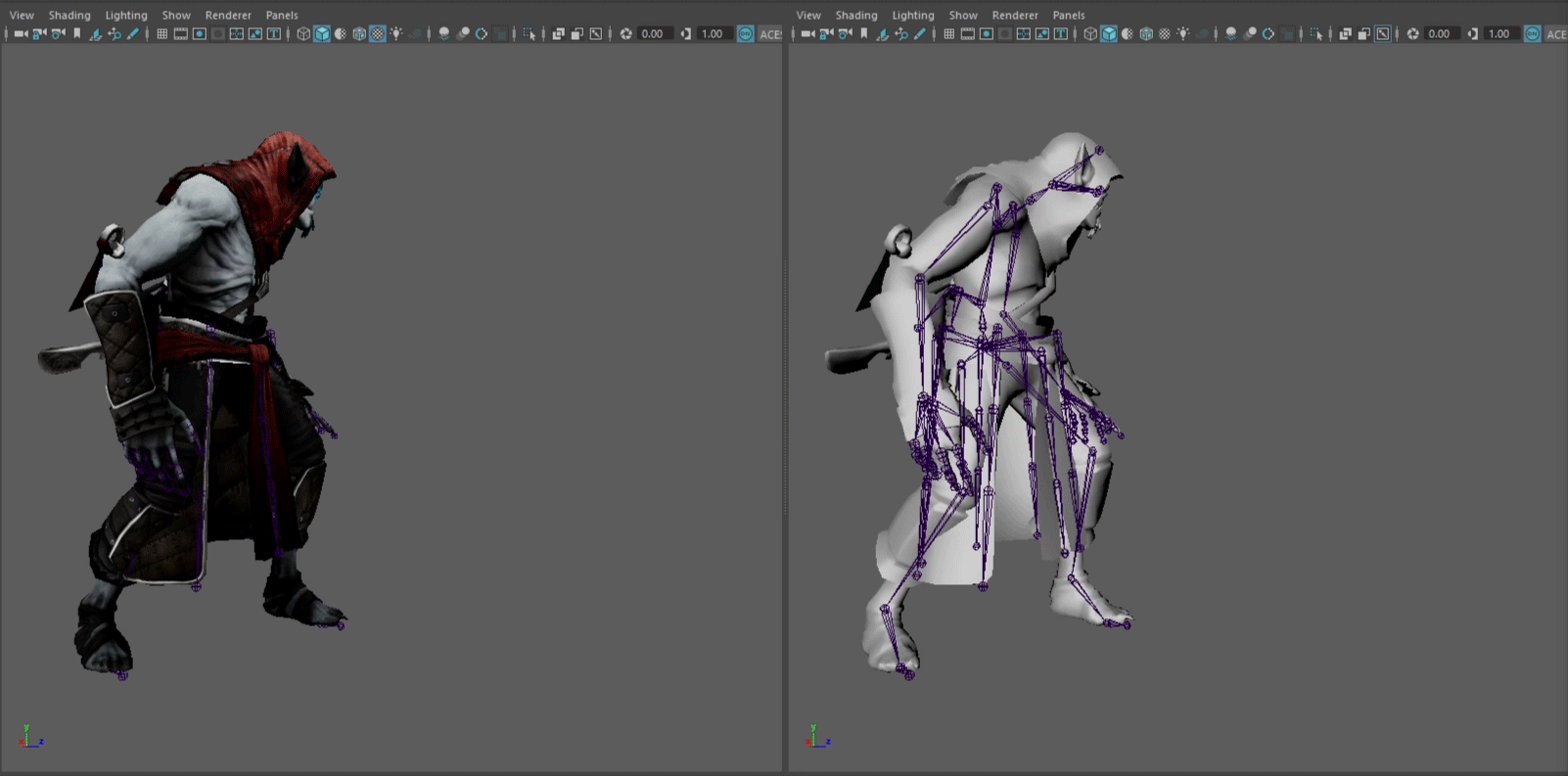 P R O C E D U R A L A N I M A T I O N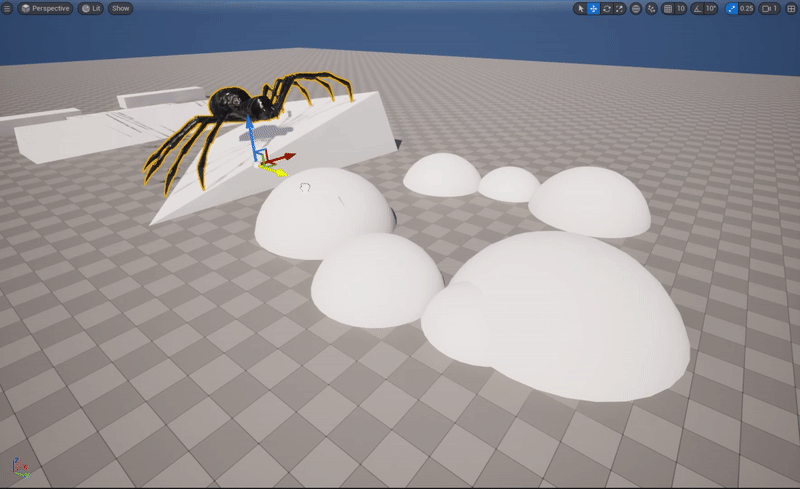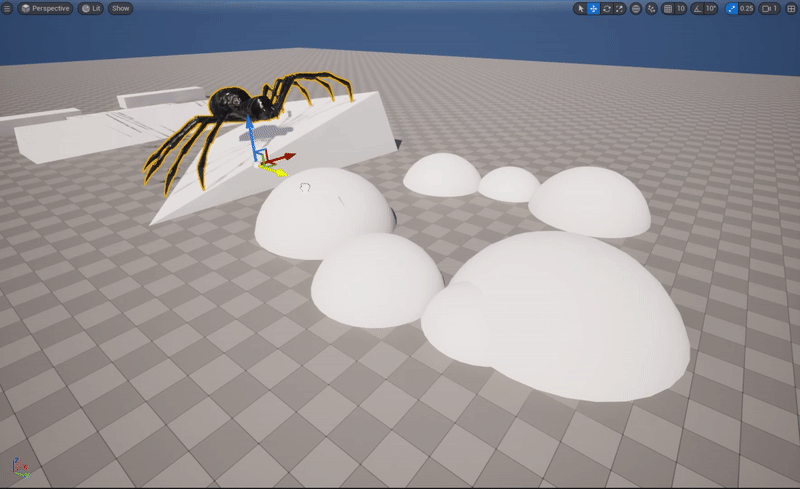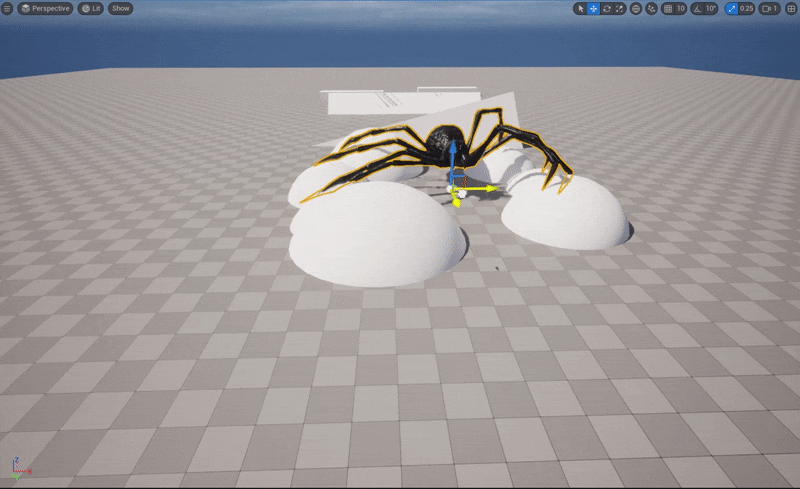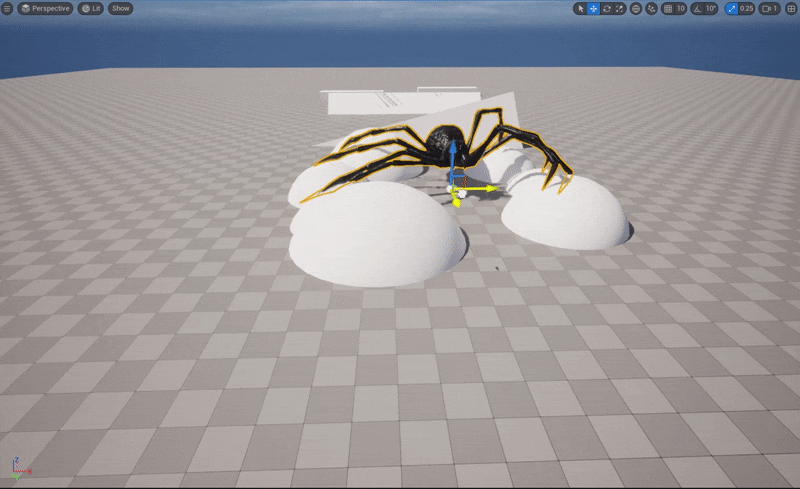 After creating the bone structure and skinning the model on Maya, the actual rigging was programmed using Unreal Engine's Control Rig blueprints.

Using a CCDIK solver for the legs, The precise location for each foot is computed based on the spider velocity, body height, acceleration, and of course, the environment. There's also a specific z-axis interpolation curve for each step.

Furthermore, each step's speed, delay between each step, and reach vary based on the spider's speed and acceleration as well. There are also exposed variables that make setting different stances (stealth, combat, defensive) straightforward and automatically adjust dependent constraints between themselves for optimized smoothness and realism.


Featuring my latest work with 3D animation for cinematic and commercial purposes, it shows samples of animation, modeling, environment building, lightning, shading and also video editing.
2 d A N D C O M P O S I t i N G
Directed by Ale Abreu, I worked in the 2D animation of characters, environment, cameras and secondary elements. I also worked in compositing the scenes and adding lighting effects.
Buriti Filmes - Globo Filmes - 2023